This year, the starred Chef Louis-Philippe Vigilant grants us the privilege of sponsoring the Vatel Martinique 2020-2021 class.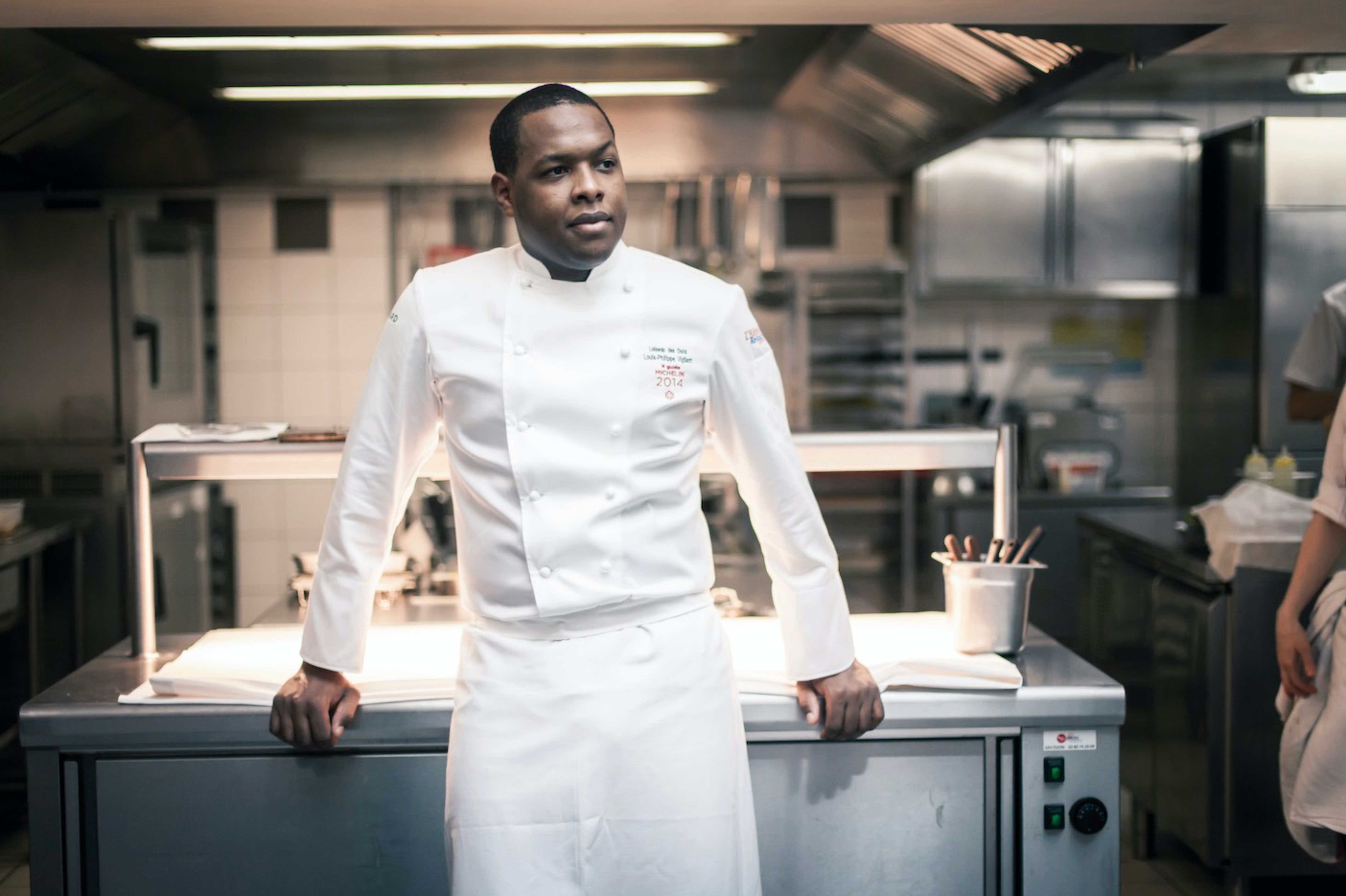 September Back to School
Vatel Martinique has just opened its doors for the first time at the Hotel La Valmenière on September 21, 2020.
The class of 2020-2021 has the chance to have for Godfather the Martinican Chef Louis-Philippe Vigilant.
After working in the closed circle of Michelin multi-star restaurants, including the Relais Bernard Loiseau, Chef Louis-Philippe Vigilant took over the kitchens of Loiseau des Ducs in 2013.
In the eyes of Vatel Martinique, this Chef of Martinican origin embodies excellence: the courageous and successful quest of his management and his profession.
« Love what you do and do it with passion, give emotion and be courageous. »
Chef Louis-Philippe Vigilant wished to share his Mantra on each student booklet that he himself has autographed.
Sharing Managerial Experience
The Chef de Cuisine of Loiseau des Ducs also granted us the time for a « Discovering Companies » course and a Facebook Live in the company of Madly SCHENIN-KING from the Agence Majorine, her managerial and contemporary vision of the Chef.
We retain from our interview with the Chef that :
– Versatility has become an imperative of Kitchen Management.
– Management is intended to be as much professional as personal. Taking an interest in its teams is a key to the cohesion of the kitchen.
– The contemporary Chef not only manages a team but also the brand image of his restaurant, thanks to a controlled presence on the web and social networks.
More about Chef Louis-Philippe Vigilant
His biography : http://www.bit.ly/3mSPFFX
His awards : http://www.bit.ly/3czIdL7
His professional profile : http://www.bit.ly/338gez2
Thank you a thousand times over Chief on behalf of all Vatel Martinique.